OUR STORY
HOW IT ALL BEGAN
While most people who know the Carver family have heard about Jeff's childhood trips to Metropolis, many people don't realize that he started out by selling not pulled pork, but Piasa Bird Meat On A Stick.
Jeff's mother-in-law was the first female Rotarian in Alton. As a fundraiser, the Rotary Club would do a kabob stand called Piasa Bird Meat on a Stick at the Alton Expo. It was pork, a lot of teriyaki and a lot of salt. Jeff's mother-in-law's teriyaki dry rub is what is used to this day.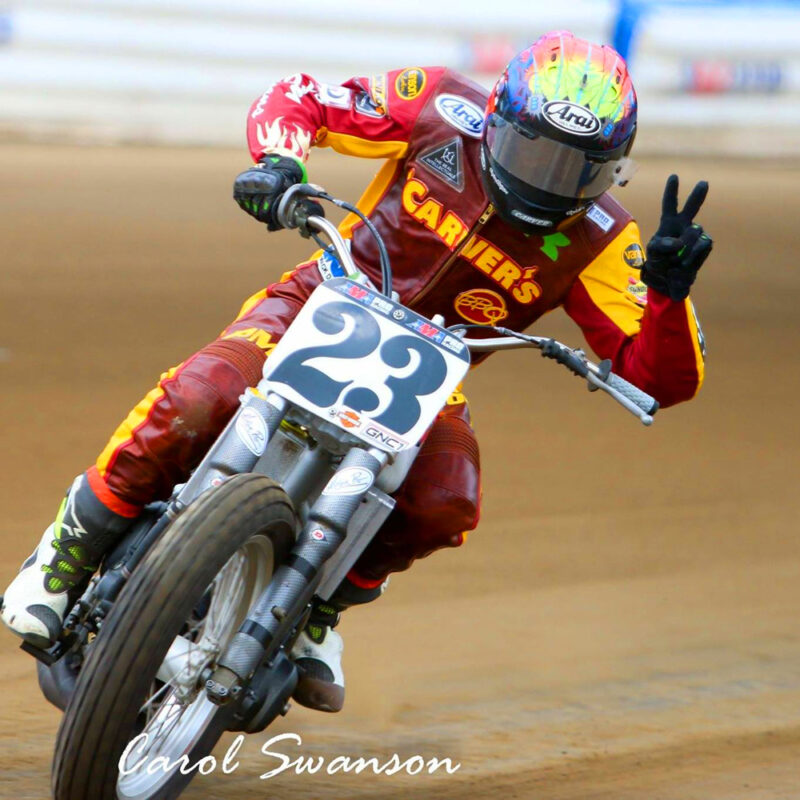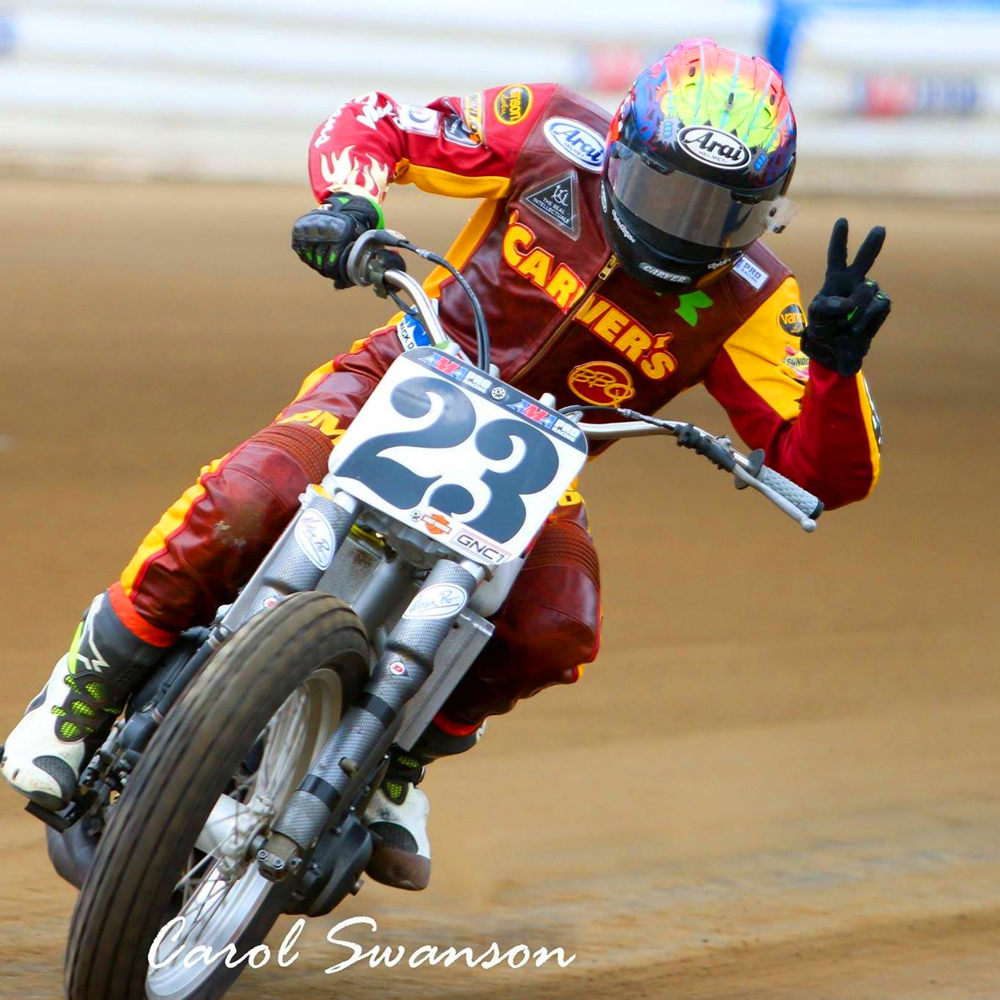 Jeffrey Jr. The Wizard on falt track.

FAMILY AS THE CENTER
The Carver family has always been at the center of the business. Jeff's daughter Annmarie even designed the logo! Jeff's son Jeffrey Jr. is a professional flat track racer known by his fans as The Wizard. His interest in racing as a child was a big factor in the decision to open Carver's. Jeff Carver still takes the smoker to the tracks when he goes to watch his son race.
Now, Carver's BBQ is a household name in the racing world. Fans from across the country go out of their way to visit the restaurant while traveling.
During a typical morning preparing for the day, Carver and his mother, Betty Carver-Healey, his sister, Robin Carver, and Crystal Roper can all be found pulling hundreds of pounds of pork shoulder by hand.